How to Prepare for Cosmetic Eye Surgery
Residents of the Tampa Bay area who have droopy eyelids that obstruct their peripheral vision may be good candidates for cosmetic eye surgery at St. Michael's Eye & Laser Institute in Largo, Florida. Our skilled surgeons can safely and effectively lift drooping eyelids, reduce puffiness in the upper and lower lids, and remove excess skin, restoring your field of vision and giving you a younger, more vibrant appearance. Our eyelid surgery techniques have led to positive outcomes for countless patients, but to obtain the best possible results, it's important to follow your doctor's instructions on how to prepare for the procedure.
During your pre-op appointment, your doctor will give you specific instructions for the days leading up to your procedure. In most cases, patients for cosmetic eyelid surgery are instructed to:
Avoid aspirin, ibuprofen, naproxen, and other non-steroidal anti-inflammatory medications, Vitamin E, herbal supplements, or any medications containing these compounds for two weeks before surgery.
Refrain from smoking two weeks before and two weeks after surgery as nicotine and tobacco smoke delay healing and can result in scarring.
Do not eat or drink anything, including water, after midnight the night before your surgery. This ensures that your stomach is empty before you receive anesthesia.
Avoid sunburns around your eyes for at least two weeks before surgery. Your doctor may recommend that you wear an SPF 30 sunscreen or higher.
Wear loose-fitting, comfortable clothes the day of surgery. If you wear contact lenses, remember to wear glasses that day.
Arrange for someone to take you home from the hospital. You will not be allowed to drive or leave alone. Also, arrange for someone to stay with you for the first 24 hours after surgery.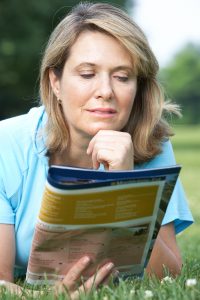 Eyelid Surgery at Our State-of-the-Art Clinic
If you would like to be evaluated for eyelid surgery at St. Michael's Eye & Laser Institute in Largo, FL, contact us to schedule an appointment. Serving Tampa Bay residents, since 1961, we are committed to providing warm, personalized vision care that sets a higher standard. Check out our frequently asked questions page for more information about eyelid surgery.