Clear Lens Exchange (CLE/ RLE)
For St. Petersburg & Clearwater, FL
Glasses and contact lenses cost you more than dollars. The time and hassle of cleaning smudges or dealing with a backward lens is cumbersome and complicates many activities such as swimming or running. Clear lens exchange (CLE), or refractive lens exchange, offers freedom from corrective eyewear using intraocular lens implants (IOLs) in those who may not qualify for LASIK or PRK.
St. Michael's Eye & Laser Institute offers several IOL options designed to provide clear vision for near, intermediate and far away distances. Our Ophthalmologists will discuss your options and help you decide which IOL is suitable for you during your eye exam and consultation at our Largo office.
What Is CLE and What are the Benefits?
Clear lens exchange is like cataract surgery in that the eye surgeon removes the natural eye lens and replaces it with an IOL. With CLE, switching the natural crystalline lens with an IOL is done solely to improve eyesight. The CLE procedure is quick, easy and offers nearly immediate vision improvement. This option enhances vision for people who don't qualify for LASIK eye surgery due to thin corneas, dry eye syndrome or severely poor eyesight.
There are many benefits of CLE, including:
Freedom from prescription glasses and contact lenses
Eliminate the risk for future cataracts because the natural lens is removed
Prevent or stop the process of presbyopia— the hardening of the eye lens as you age
Never spend money on repairing glasses or replacing lost contact lenses again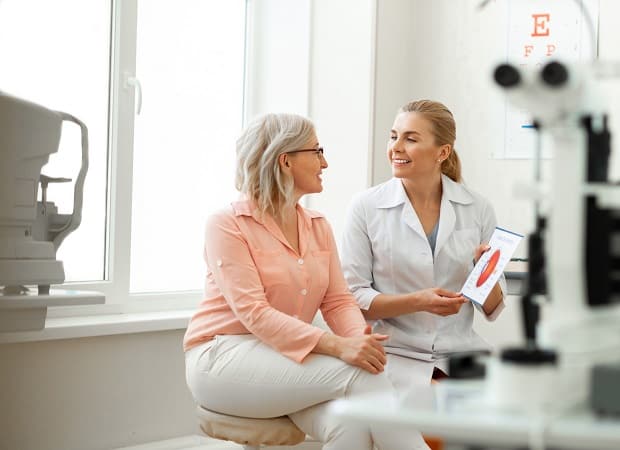 Is Refractive Lens Exchange (CLE) Right For You?
Premium IOLs can address high degrees of farsightedness that LASIK or PRK eye surgeries cannot. These implants offer more options for people who are too old for laser surgery but too young for cataract surgery. Older individuals who want a more active lifestyle without worrying about glasses will enjoy the freedom that comes with CLE. The ideal CLE patient is over 50 years of age and farsighted with blurry up-close vision. People with mild astigmatism or cataracts are good candidates, but significant astigmatism may be untreatable through CLE.
Your ocular health plays a vital role in CLE candidacy. It is best to have healthy eyes free from macular degeneration, glaucoma, diabetic retinopathy and corneal problems. Certain medical conditions may rule out this procedure as well, such as uncontrolled diabetes.
Premium IOL Options
Choosing the right IOL for your clear lens exchange is crucial for reaching perfect or near-perfect vision. Multifocal lenses offer better eyesight for up-close and distant objects. Accommodative lens implants work well for people who drive at night or often find themselves in low-lighting environments. PanOptix Trifocal lens offers better vision at near, intermediate and distant focal points, as well as brighter, more vivid eyesight. Ultimately, the right lens implant for your CLE procedure depends on your lifestyle. Our Ophthalmologists will discuss all of your options during your exam.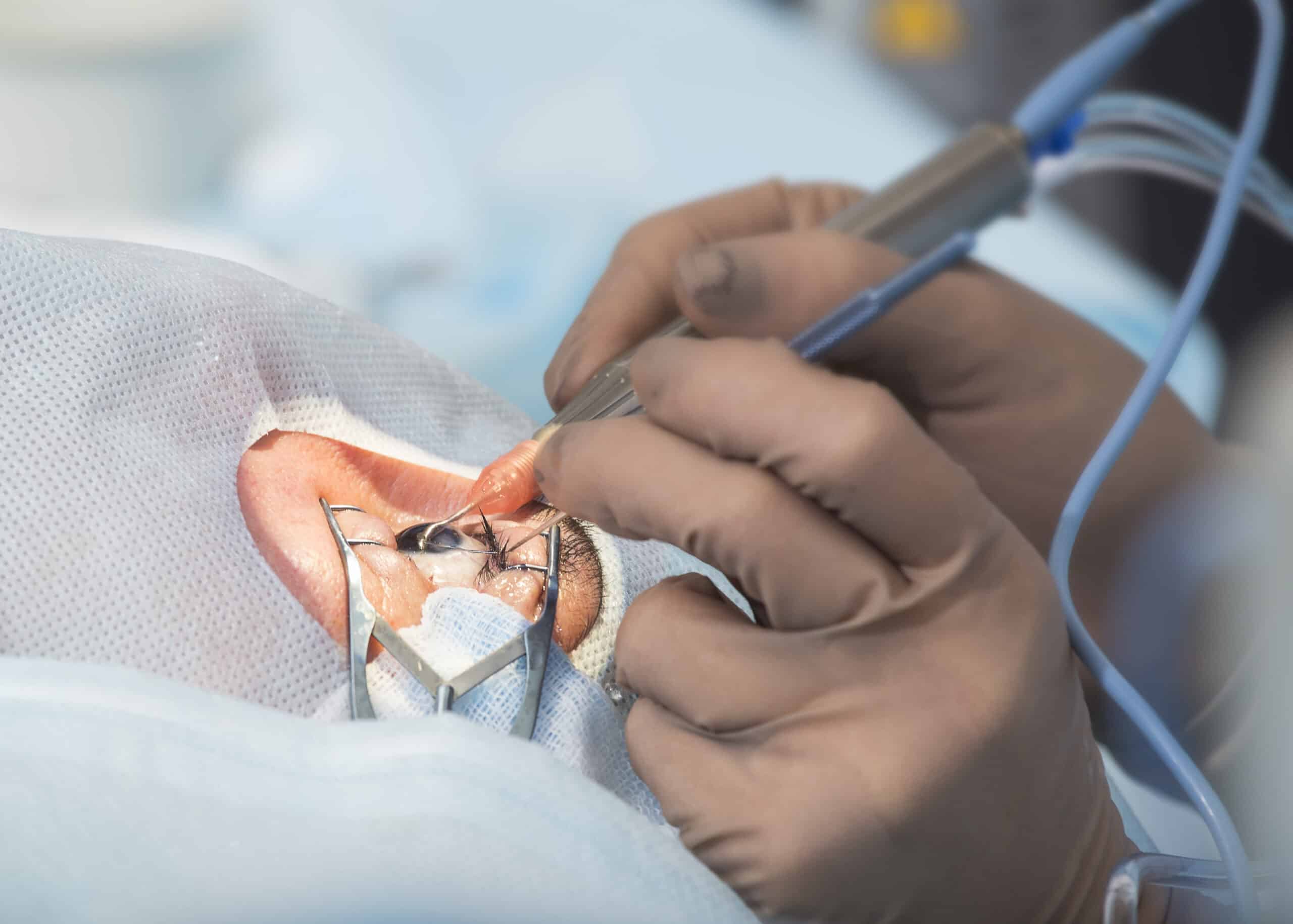 Types Of Intraocular Lens Implants (IOL)
Choosing your IOL is a crucial part of refractive lens exchange and comes down to your unique refractive errors and lifestyle needs. While cataract surgery typically includes monofocal lenses that correct your vision at one focal point, premium or advanced lenses are often used for clear lens extraction.
Our Ophthalmologists at St. Michaels Eye and Laser Institute will discuss the pros and cons of each IOL type and fit you with the best lens implant for your vision requirements, such as:
Multifocal IOLs: These lens implants improve vision at two focal points: near and far. They correct for nearsightedness and farsightedness with toric versions for astigmatism.
Accommodative IOLs: Accommodative lens implants work more like your natural eye lens, adjusting focus for near, intermediate and distant objects. These IOLs are an excellent option for people who often drive at night or enjoy low-lit environments.
Trifocal IOLs: PanOptix Trifocal IOL is the only FDA-approved trifocal lens implant. This lens corrects for all refractive errors, including presbyopia, and can eliminate your dependence on readers. PanOptix may offer brighter, vivid eyesight than other options.
Clear Lens Exchange Patient Reviews
"The staff is always nice & professional. Dr. John Michaelos is always professional, kind & explains things very clear[ly]. He's a great ophthalmologist! Highly recommend him or any of his associates." – Paula Minnick, Patient.
"I landed at St. Michael's by accident rather than design. After changing my insurance and being given a ridiculous runaround about who my provider would be, I was finally sent to Dr. Michaelos. What a happy day that was! He is an excellent surgeon, and I am delighted with the results of my cataract surgery. Their staff is excellent, and every visit is a pleasure." – Sally Falkow, Patient.
"I have been going to St Michael's for 20 years. I highly recommend Dr. JOHN He is the BEST OF THE BEST Excellent. All of the staff is kind and considerate. Promise you will love it!" – Carol Borland, Patient.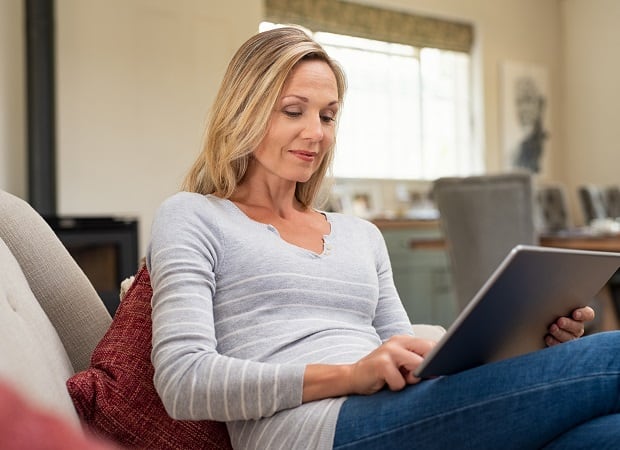 How Much Does Refractive Lens Exchange Cost?
The cost of your clear lens exchange procedure depends on the type of IOL you choose to replace your natural eye lens and on other factors, such as surgical fees. The average price of refractive lens exchange in the United States is around $4,000 per eye or more.
While insurance will not cover these expenses, you may use your Flex Spending Account (FSA) or Health Savings Account (HSA) or, alternatively, look into our financing options so you can enjoy better vision with premium IOLs. Our Largo office can provide a detailed cost estimate for your clear lens exchange after your consultation.
Refractive Lens Exchange Benefits
Clear lens extraction offers a route to better vision for people who may be too old for LASIK but too young for cataract surgery. It's also a good option for people who don't qualify for LASIK due to thin corneas, dry eyes or other concerns. These lens implants offer many benefits, including eliminating the risk of cataracts as you get older.
Cataracts form when proteins inside your natural eye lens clump together and create a cloudy appearance that decreases your vision. Refractive lens exchange switches your natural eye lens with an IOL. You can enjoy crisp, clear eyesight for a lifetime as these synthetic lens implants don't degrade over time.
You also may not need readers or reading glasses anymore or in the future because PanOptix Trifocal IOL offers excellent near vision.
Clear Lens Exchange Recovery
This procedure is performed like cataract surgery, meaning the recovery is similar. To prevent infection, you will need to use eye drops for the first week after your refractive lens exchange. Follow our Ophthalmologist's directions for eye drop administration and eye care during your recovery. Avoid getting water or soap in your eye and make sure you don't rub or put pressure on your eyes. A protective shield should be worn when you sleep, and you may have to protect your eye health with eyeglasses or a shield during your initial recovery.
You will likely notice better vision immediately after your refractive lens exchange, but full visual recovery can take a month.
Why Choose Our Eye Doctors
Our Ophthalmologists and experienced staff at St. Michael's Eye & Laser Institute believe in providing personalized care in a welcoming environment. Our family-owned eye care center was established in 1961, and we still strive to preserve and improve eyesight with the highest quality of care attainable. Our physicians continue their education and learning and contribute to research and innovative technologies in the ophthalmology field.
Our office is equipped with state-of-the-art equipment that our doctors helped develop. We aim to provide exceptional care and strive to make you feel like family, not just another name in the appointment ledger. From your first consultation to your final visit, we treat patients with compassion and work to make sure each patient understands their health conditions and eye problems and available treatments or solutions.
Contact Our Ophthalmologists About CLE
If you're interested in clear lens exchange or another vision correction procedure, our Ophthalmologists can help. Contact St. Michael's Eye & Laser Institute in Largo, Florida, today to schedule your appointment.