What Is LASIK Eye Surgery?
A comfortable outpatient procedure, LASIK is the most commonly performed laser eye surgery to treat nearsightedness, farsightedness, and astigmatism. These are the three primary types of refractive errors. Refraction is the bending and focusing of light, which is what the cornea of the eye does to create the images that we see. LASIK works by reshaping the cornea precisely so that it creates clear, focused images. St. Michael's Eye & Laser Institute, a multidisciplinary eye surgery center based in Largo, Florida, has performed thousands of successful LASIK procedures for patients throughout the Tampa Bay area. As a family-owned and -operated clinic known for compassionate patient care, we strive to give our patients a firm understanding of what they can expect from a LASIK procedure.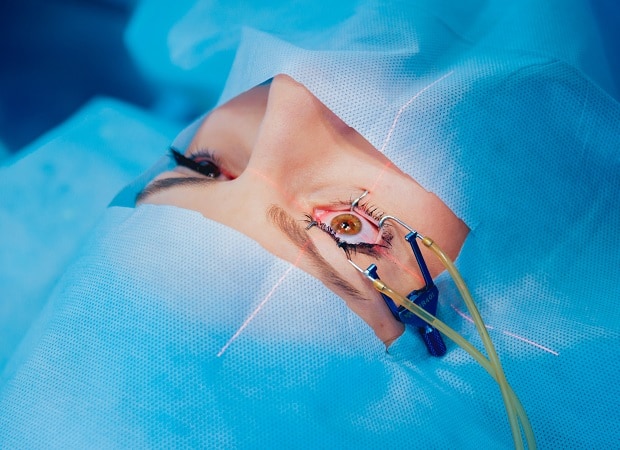 What The Surgery Entails
LASIK treatment does not require general anesthesia. For optimal results, you need to be awake during the procedure. However, your eyes will receive anesthetic eye drops that will make the surgery painless.
During the procedure, your surgeon will create a thin, superficial flap in your cornea with a special laser. Your surgeon will then fold back the flap to access the underlying cornea and reshape it using a high-precision laser so that light entering the eye focuses more accurately on the retina.
For nearsighted patients, the goal is to flatten the cornea. With farsighted patents, a steeper cornea is the aim. For those with astigmatism, vision correction comes from smoothing an irregular cornea into a more normal shape.
After the reshaping, your surgeon will lay the flap back in place. The flap will seal to the underlying cornea during the healing process.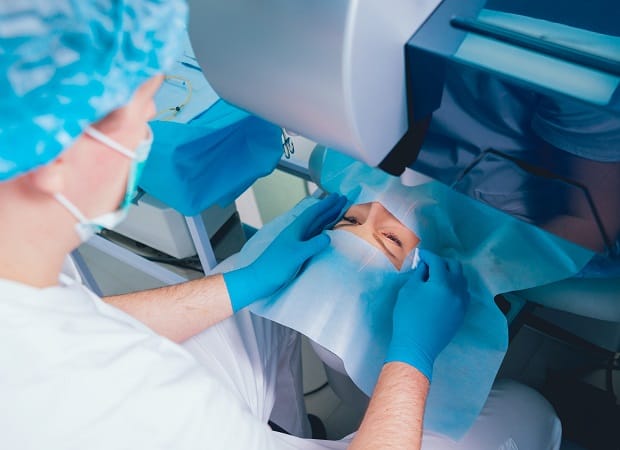 Why Choose St. Michaels Eye & Laser Institute?
We have a 100% success rate with LASIK. Using state-of-the-art LASIK equipment, our experienced surgeons know how to safely treat the delicate structures of the eye to achieve optimal vision correction for our patients. If you'd like to know whether you or a loved one are a good candidate for this procedure, contact St. Michael's Eye & Laser Institute in Largo today.