Eyelid Surgery for St. Petersburg, FL & Clearwater
Eyelid surgery, or blepharoplasty, is a surgical procedure to improve the appearance of the eyelids. Patients with droopy eyelids, a condition also known as blepharoptosis, have experienced great outcomes from eyelid surgery at St. Michael's Eye & Laser Institute. Based in Largo, Florida, we offer blepharoplasty to patients throughout the Tampa Bay area and can perform it on the upper lids, lower lids, or both. For patients at St. Michael's, it is an outpatient procedure performed under local anesthesia.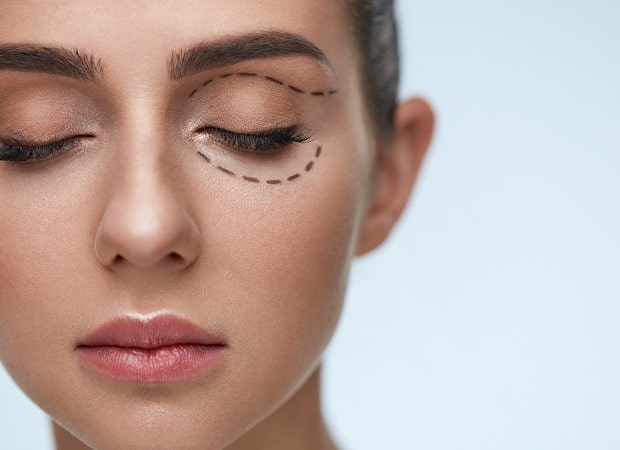 Eyelid Surgery Benefits and Procedure Details
Whether you want to enhance your appearance or are experiencing vision problems as a result of reduced skin elasticity, eyelid surgery is a safe and effective treatment. Specific eyelid conditions that this procedure can treat are:
Sagging skin that creates folds or disturbs the natural contour of the upper eyelid, sometimes obstructing vision
Bags under the eyes
Drooping lower eyelids that reveal white below the iris
Excess skin and fine wrinkles of the lower eyelid
Eyelid surgery often calls for the removal of excess skin, muscle, and underlying fatty tissue, so patients may need about two weeks to fully recover and resume their usual activities. Typically, you are a good candidate if you are healthy and have no medical conditions that can impair healing. If you have eye conditions such as glaucoma, dry eye, or a detached retina, you should tell your doctor during your evaluation for surgery.
For more information about eyelid surgery at St. Michael's Eye & Laser Institute, or to make an appointment for an evaluation with our highly skilled cosmetic surgeon, contact us today. We are committed to offering residents of Tampa Bay total eye-care solutions in a friendly and comfortable environment.