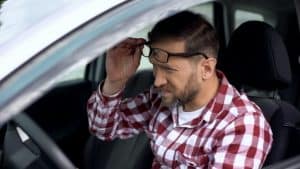 Nearsightedness, or myopia, is the leading form of refractive error that threatens perfect vision, with 27% of the world's population unable to see objects at a distance clearly. This vision concern is treated with eyeglasses, contact lenses or laser vision correction. Our Ophthalmologists at St. Michael's Eye & Laser Institute can help you determine the best way to reach perfect eyesight.
What Causes Nearsightedness?
Your eye relies on a smooth, round cornea and flexible lens to work together for good vision. These components focus light onto the retina. The retina is the light-sensitive tissue lining the back of the eye that sends messages to your brain through the optic nerve, which in turn translates them into images.
View Video
Refractive errors — including nearsightedness, farsightedness and astigmatism — happen when the cornea (the front portion of the eye) is irregularly shaped. Nearsightedness occurs when the cornea is steeply curved and longer than normal, blurring images at a distance because the cornea cannot refract light correctly.
Myopia can develop over time or occur rapidly and has a genetic aspect. If your parents are nearsighted, you're more likely to have the refractive error. This vision problem worsens during childhood and adolescence, and it is often diagnosed during those early years. A lack of time outdoors may increase the risk of nearsightedness.
Symptoms of Nearsightedness
The main myopia symptom is blurry vision when you look at distant objects along with squinting or partially closing your eyes to see clearly, headaches and difficulty driving at night. Children often struggle with nearsightedness. if you notice these symptoms in your child, schedule an eye exam:
Squints excessively
Sits closer to the TV screen or at the front of the classroom to see
Unaware of objects in the distance
Blinks persistently
Rubs their eyes often
Nearsightedness Risk Factors
People with severe nearsightedness may be more likely to experience these complications and eye diseases because the longer cornea is stretched and thin and more susceptible to tearing, inflammation and scarring:
Retinal detachment
Myopic maculopathy
Eye floaters that drift through your vision, light flashes or a shadow in your visual field could be a sign of a serious complication of nearsightedness called retinal detachment that needs immediate treatment to save your eyesight.
Diagnosing Nearsightedness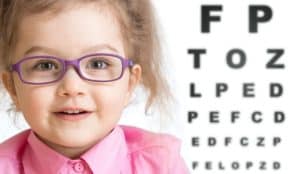 Regular eye exams at St. Michael's Eye & Laser Institute diagnose myopia using various tests and instruments that evaluate eyesight and ocular health. These appointments are often scheduled yearly for those with refractive errors as your vision changes over time. You need to update your prescription for eyeglasses or contact lenses to avoid headaches, eyestrain and other issues. Nearsighted people need additional monitoring for the complications mentioned above.
Nearsightedness Treatment Options
Eyeglasses and contact lenses are the most common solutions for refractive errors. Laser vision correction with LASIK or PRK is a long-term solution that reshapes the cornea to reach 20/20 vision or better. Most adults with a stable prescription and healthy eyes qualify for laser eye surgery, and our Ophthalmologists can help you determine if LASIK, PRK or corrective eyewear is right for your vision needs.
Schedule Your Eye Exam at St. Michael's Eye & Laser Institute
Sharp vision is an important part of your daily life. Contact our skilled team of Ophthalmologists in Largo, Florida, to schedule your eye exam for better eyesight.