Eyelid Surgery – Frequently Asked Questions
Eyelid surgery, also known as blepharoplasty, is a popular outpatient treatment for correcting drooping eyelids. At St. Michael's Eye & Laser Institute in Largo, Florida, our eyelid surgery techniques have led to great outcomes for our patients from communities throughout the Tampa Bay area. Through our meticulous surgical process, we can safely and effectively lift drooping eyelids, reduce puffiness in the upper and lower lids, and remove excess skin to make you look younger while expanding your field of vision.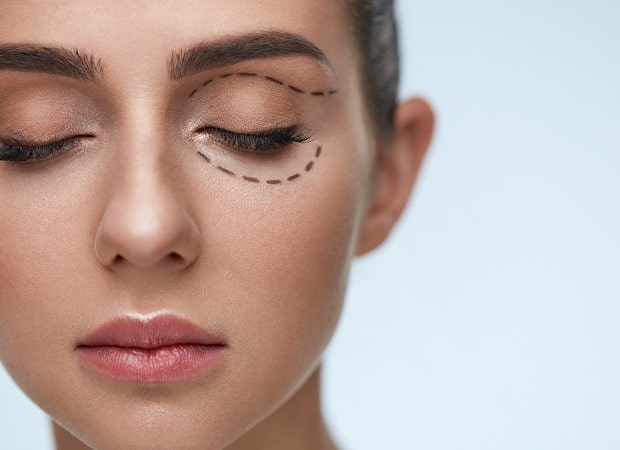 Who is a good candidate for eyelid surgery?
Good candidates are healthy people with no medical conditions that can impair healing. It takes about two weeks to fully heal and resume your normal activities, so keep that in mind as you make plans for eyelid surgery. This procedure may be right for you if you have:
Bags under the eyes
Sagging skin that creates upper eyelid folds
Droopy lower eyelids that reveal white below the iris
Excess skin and fine wrinkles of the lower eyelid
What is the success rate of eyelid surgery?
Eyelid surgery has a high success rate among patients who have been properly educated about the procedure, how to prepare for the procedure, and the recovery process. The surgery removes fat and a minimal amount of sagging skin, and fat will not return. Generally, the benefits of blepharoplasty are long lasting, and few patients need to undergo the procedure a second time. Of course, with aging, the skin loosens. Eyelid surgery cannot alter the natural aging process.
Can eyelid surgery be medically necessary?
If your drooping eyelids interfere with your field of vision, your insurance company may consider a blepharoplasty as "medically necessary" surgery. Before surgery, your ophthalmologist will perform a comprehensive eye exam and your insurance company may require photographs to determine if the procedure is medically necessary.
Eyelid surgery at a trusted clinic
If you would like more information about eyelid surgery at St. Michael's Eye & Laser Institute, or if you want to be evaluated for eyelid surgery, contact us today. With two state-of-the-art facilities in Largo, FL, we have been improving the vision and quality of life for Tampa Bay-area residents since 1961.