Lens Implant Surgery for Patients in the Tampa Bay Area
Lens implant surgery is a procedure to replace the lens of the eye with a synthetic lens, which is called an intraocular lens implant. The chief goal of the procedure is to correct vision, but it can also improve appearance, particularly if the eye's natural lens was clouded due to a cataract. When lens implant surgery is performed to replace a clouded lens, the procedure is also known as cataract surgery.
At St. Michael's Eye & Laser Institute in Largo, Florida, we have performed thousands of lens implantation surgeries since our founding in 1961. With their implanted lenses, our patients not only once again enjoy reading and watching TV, but they can also shop, take medications, and drive at night free of blurred vision or glare.
A Safe Outpatient Procedure
Our surgeons perform cataract removal with lens implantation on an outpatient basis. As one of the most common eye surgeries in the United States, it's typically done under local anesthesia and is usually painless. Surgery is performed on one eye at a time, and the entire procedure takes less than an hour. We often allow patients to return home within a few hours after the surgery is completed.
You may notice immediate improvement in vision. For recovery, you will need to protect your eye for up to a week and use prescription eye drops to prevent infection. Typically, our patients have fully recovered from lens implant surgery after about a month.
If you don't like the way you look because of a cataract and you're experiencing difficulties carrying out your normal activities, lens implantation may be an ideal treatment solution. To find out for sure, contact St. Michael's Eye & Laser Institute. We offer patients friendly, personalized consultations to determine whether lens implant surgery is the right treatment option.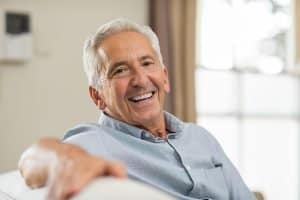 Cataract surgery typically involves replacing the clouded cataractous lens with an intraocular lens implant (IOL). These same types of lenses are also useful for clear lens exchange (CLE) or refractive lens exchange.
What are Intraocular Lenses?
IOLs perform the role your natural eye lens normally would, bending light rays entering your eye so that they focus on the retina, and in turn restoring clear vision. Premium IOLs can improve eyesight in those with nearsightedness, farsightedness and even presbyopia (age-related near vision loss).
The Ophthalmologists at St. Michael's Eye & Laser Institute offer IOLs to our patients with cataracts or those interested in vision correction who don't qualify for laser eye surgery.
Monofocal IOLs vs. Premium IOLs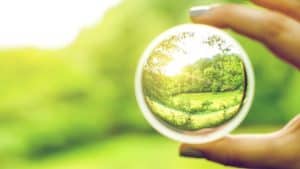 Monofocal intraocular lenses correct vision at one distance, which means that while they can improve your eyesight for driving and seeing objects far away, you will still struggle with up-close vision. People who choose a monofocal lens often require reading glasses for menus, smartphone or tablet use and other tasks that require defined near vision. A type of monofocal IOLs called toric IOLs are available to correct astigmatism.
Premium intraocular lens implants provide complete freedom from glasses or contact lenses and are used during cataract surgery or CLE. The various lens options offer unique benefits and enhance your eyesight for near, intermediate and distant vision. You can seamlessly look from your cell phone to the menu at arm's length to the clock on the wall and view each object clearly. Premium IOLs come with toric versions and work to correct all refractive errors. Some IOLs correct for presbyopia.
St. Michael's Eye & Laser Institute offers multifocal, accommodative, trifocal and extended depth of focus lenses. Our skilled Ophthalmologists will perform several tests and measurements during our eye exam to select the best IOL for you.
PanOptix Lens Implants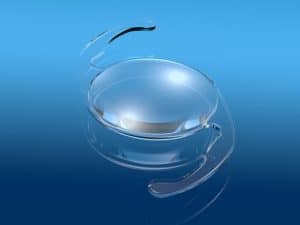 PanOptix Trifocal IOL is the latest premium lens implant used for cataract surgery or CLE. The first FDA-approved trifocal IOL in the United States, PanOptix Trifocal provides perfect vision at near, intermediate and distant focal points, and even allows you to see in low-lit environments. People with PanOptix Trifocal IOLs report seeing brighter colors in more vivid shades without corrective eyewear.
There are no blurry zones in your eyesight with PanOptix. These IOLs are often excellent options for active persons who enjoy activities and adventures that are difficult to do with prescription glasses or contact lenses. PanOptix is a presbyopia-correcting IOL, which makes it ideal for people over 40.
Premium IOLs that Fit Your Lifestyle
Our Ophthalmologists in the Tampa Bay area will help you select the right IOL for your lifestyle. Someone who is an avid reader will benefit from a different IOL than someone who enjoys golfing. Multifocal, accommodative and extended depth of focus lenses are often referred to as lifestyle lenses as they offer more vision correction options than the standard monofocal IOL. Tecnis Multifocal, ReSTOR and Crystalens are a few IOLs that provide these advantages. Most people with lifestyle lenses do not need glasses for tasks at up-close, intermediate and far distances.
The best candidates for premium IOLs have minimal astigmatism and healthy eyes (outside of cataracts), and a strong desire to eliminate the need for glasses.
Discuss Your Lens Implant Options
If you are interested in discussing your intraocular lens options for cataract surgery and/or vision restoration, contact St. Michael's Eye & Laser Institute today.