Cost of LASIK Surgery in St. Petersburg & Clearwater, FL
Are you interested in correcting your vision with LASIK, but worried about the cost? Every day, St. Michael's Eye & Laser Institute works with patients who assume getting LASIK is outside their price range. Once you factor in the benefits and the long-term savings potential, it becomes clearer why refractive surgery makes plenty of financial sense.
How Much Does LASIK Cost?
In the United States, the average cost of LASIK is approximately $2600 per eye, but that cost can be lower or higher depending on number of factors. At St. Michael's, we offer LASIK at a competitive price: between $1,000 and $3,000 per eye.
The price for your vision correction can depend on your existing vision prescription and the type of technology utilized to perform the surgery. Our ophthalmologists customize LASIK to the unique needs of each patient. During the consultation phase, one of our board certified ophthalmologists will be able to provide a complete quote so that you know that you can make an informed decision.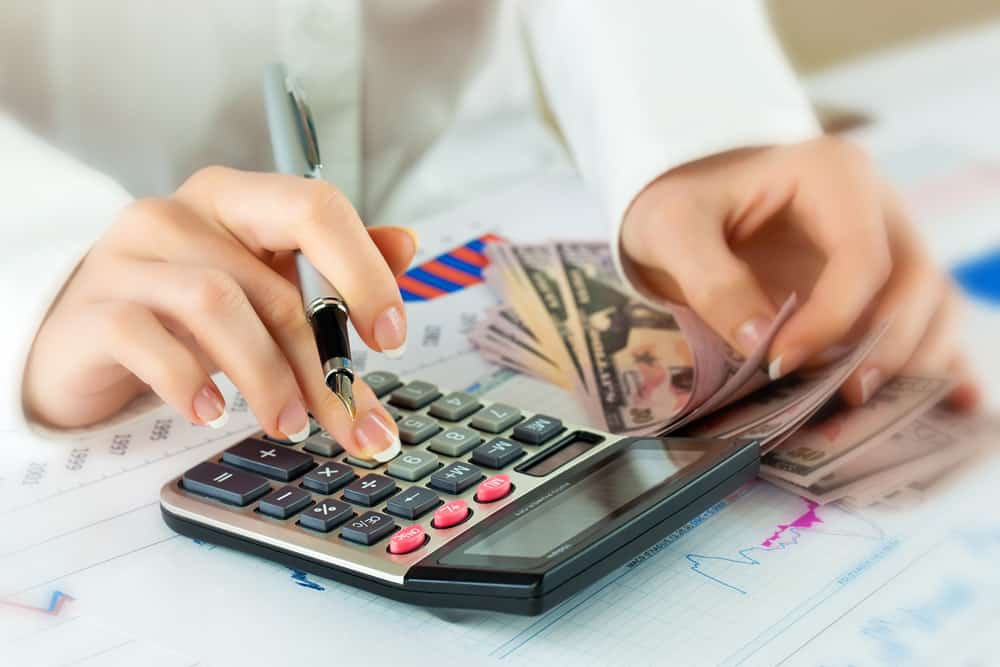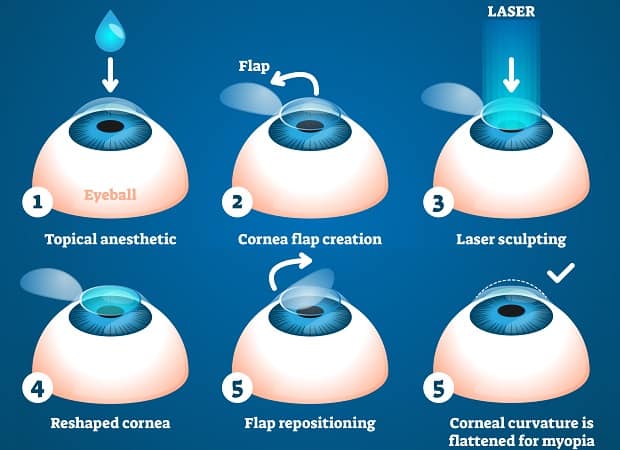 What Is Included in the Cost of LASIK?
The price of LASIK includes:
Surgery performed by a knowledgeable, experienced ophthalmologist with a proven track record of successful, complication-free results.
State-of-the-art facilities with the latest LASIK technology (equipment and software) to achieve the most precise surgical results in the most comfortable manner possible.
Sharp, clear vision that does not require dependence on prescription eyewear like glasses or contacts.
A preliminary comprehensive vision test to determine exactly how the cornea should be reshaped.
Aftercare appointments to ensure that your eyes are healing properly.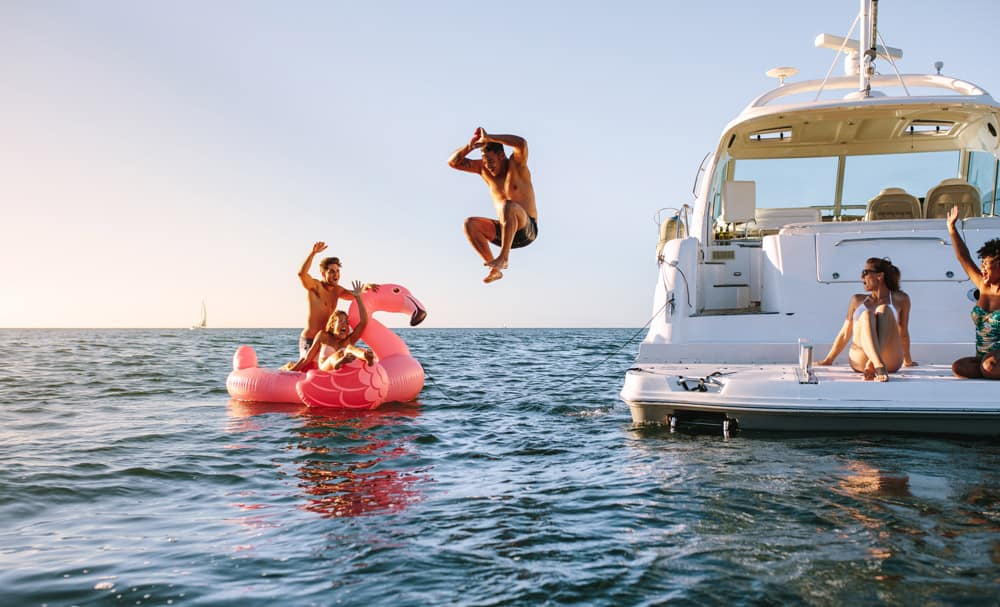 LASIK as an Investment
No doubt, LASIK is a more expensive vision correction option than using prescription lenses — at least in the short term. Over the course of a lifetime, however, you can save a lot of money by choosing refractive surgery. For example, the average person who wears contact lenses spends up to $6000 in 10 years for the total cost of the lenses themselves along with backup glasses, cleaning solutions, and annual eye exams. Bottom line, the sooner you get LASIK, the sooner you'll start saving money.
Beyond saving money, LASIK also saves you a lot of time. You no longer need to devote time to regular eye appointments, inserting and removing your contacts, cleaning your lenses, and looking for where you last set down your glasses. You can't put a true price on the freedom that seeing objects near, far, and in between without lenses affords you.
Does Insurance Cover LASIK?
Because LASIK is considered an elective procedure, it is not covered by medical or vision insurance. However, some vision insurance companies offer a discount for refractive surgery, so it is often worth checking the policy/website to see what benefits you are entitled to.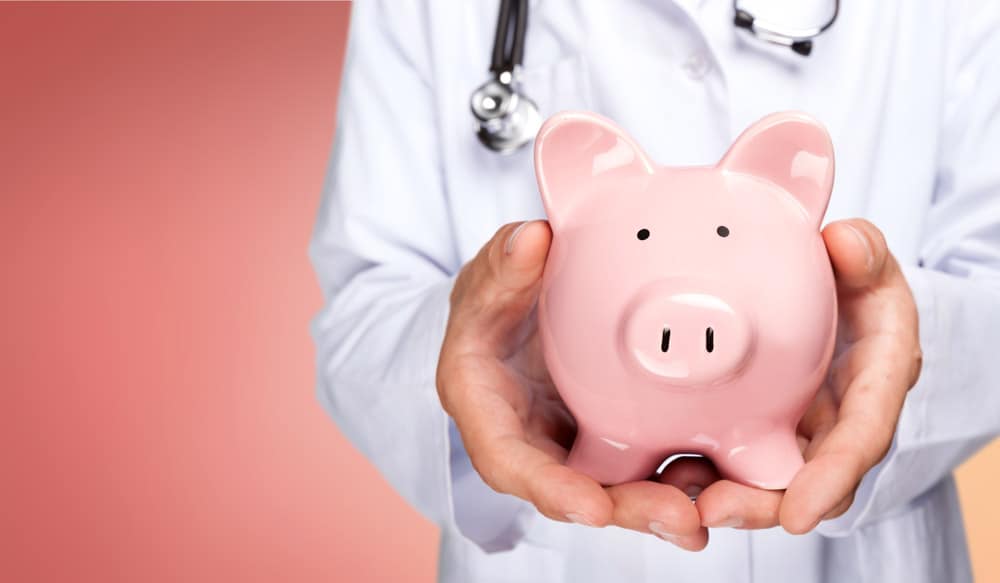 How Can I Afford LASIK?
If the upfront cost of LASIK is the main component holding you back, we have ways to make that expense more manageable. Many of our patients receive financing through CareCredit, a leading healthcare lender, so that they can pay off the surgery over time in low monthly payments.
Can I use my FSA or HSA for LASIK?
Yes, an effective cost-saving tip is to apply funds from an HSA (health savings account) or FSA (flexible savings account) so that you are using untaxed money on LASIK. Check in with your plan's administrator to verify your benefits or contact us with any questions about using HSA or FSA for LASIK Eye Surgery.
Make Vision A Priority
Consider your daily purchases and ask yourself which of them, if any, are more important than clear vision. Over the course of 2 years, the cost of LASIK may be equal to a daily cup of coffee, a night out on the town or a monthly streaming entertainment subscription. LASIK can also save you money in the long run when you take into account your lifetime savings on glasses or contact lens supplies. Many patients opt to use an annual tax refund, work bonus, special savings account, or unexpected windfall to give themselves the gift of LASIK.
Schedule Your FREE LASIK Consultation TODAY!
For answers to all your questions about LASIK — finance-related and otherwise — please schedule a complimentary consultation at St. Michael's Eye & Laser Institute online or by calling 727-585-2200 today.